A milestone in cleaning. Wide range of applications and environmentally friendly technology.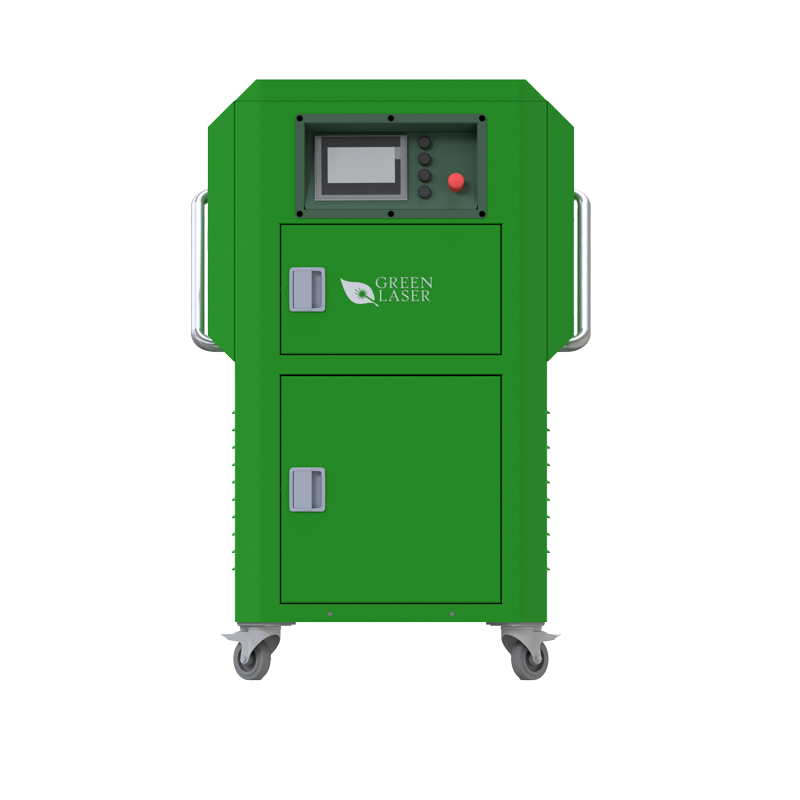 Plastic injection Molding
The future of surface cleaning
Increasingly stringent environmental regulations and the consequent rise in cleaning costs place a heavy financial burden on production companies. This may have an impact on the price of manufactured goods in the long run, which may adversely affect competitiveness and lead to market loss. Our Green Laser laser surface cleaning machines are designed to meet the needs of the industry and are extremely efficient and economical to operate. Whether manual or automated, we provide complete solutions to help our partners' work.
Green Laser Laser Surface Cleaning Specifications
GL 100

GL 200

GL 500

Laser power

100W

200W

500W

Laser source type

Pulsed Fiber

Pulsed Fiber

Pulsed Fiber

Laser wavelength

1064nm

1064nm

1064nm

Frequency

20-200KHz

20-50KHz

20-50KHz

Cooling

Air

Water

Water

Cooling water

-

Ion-exchanged water

Ion-exchanged water

Cooling water temperature

-

19℃

19℃

Focal length

160/210mm

160/210mm

160/210mm

Machine dimensions (LxWxH)

1000x1100x900mm

1100x920x1380mm

1100x920x1380mm

Machine weight

150kg

260kg

280kg

Highest performance

600W

1000W

2500W

Laser cleaning width

10-60mm

10-100mm

10-100mm

Mode

Manual / Auto mode

Manual / Auto mode

Manual / Auto mode

Operating temperature

5-40 ℃

5-40 ℃

5-40 ℃
The essence of laser surface cleaning technology is the use of a pulsed laser and special optics to deliver concentrated and high energy onto the stained surface. In the process dilatation occurs, which results in the stain being removed from the surface. The wavelength of the laser is determined so that its energies are absorbed only by the contamination and do not damage the surface of the base material.